Skip Navigation
Website Accessibility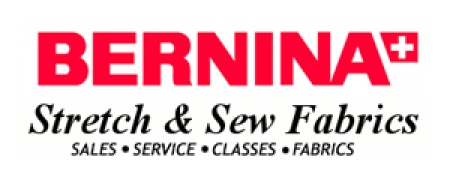 THE BRAND NEW
BERNINA 790 PRO
IS HERE!



This machine is the most amazing machine to ever come out!
It has features we've never heard of!
Pinpoint laser,
Automatic needle threader,
4 point placement,
monitor embroidery with your smart phone!!
The list goes on and on....





Dress a Girl Around the World


is a campaign of Hope 4 Women International.





The vision of Dress A Girl Around the world is:




'We dream of a world in which every girl has at least one new dress.'



Would you like to make those simple dreams come true?



We are hosting sewing days! Come sew dresses with us on either




SEPTEMBER 23RD OR 27TH FROM 11:00 - 2:00




We will provide fabric and thread, however, donations of




fabric, thread, lace, buttons and bias tape are




gratefully accepted.



Please contact the store to sign up at 503-393-0132.

How would you like to have your favorite color fabric,
thread or notion go on sale for 25% off?
We are starting a new tradition -
weekly sales by

COLOR

!!
This is on regularly priced items only, and machines are excluded.
This week is RED
SEPTEMBER 19-23RD IS RED
SEPTEMBER 25 - 30TH IS GREEN
Be sure to watch this space for each weeks' color!
CHRISTMAS FABRICS ARE STARTING TO ROLL IN!




It's never too soon to start your fall and winter sewing.



These adorable Halloween fabrics GLOW IN THE DARK!
(and there are more to come soon!)


Have you ever made a 3 yard quilt?




They are so fast and easy,




turn out so beautifully.




This quilt was made using the




Quilts In a Jiffy Book




by Donna Robertson.




It's a fun fall addition for your decor!
I'm ready for a new home!
PRICE REDUCED!!!


$5,888.00


NOW ONLY $3888.88


We took in a used B830 which is now for sale!
Recently serviced.
Total # of stitches:
Sewing 960,325
BSR 6.243
Embroidery 2,397,248
CLICK HERE TO Apply
for a Bernina Credit Card Today!

If you have doubt about being able to Qualify for credit, you can click on the Apply Today
and there is a button on the left hand side that will see if you quality, and there is no affect on your credit score.
Shop Now
Why we use OESD Stabilizers:
1. Consistent Quality
.2. Consistent Stability
3. Tear-aways have multi-directional tearing ability.
4. Convenient Packaging
5. They are commercial grade with Silicone added to lubricate the needle as it sews.
Why buy from OESD EMBROIDERY DESIGN STUDIO
Click here
Shop from this link to download designs directly to your computer


TAKE A PEEK
Customer Gallery
New items & projects
Video on New BERNINA Travel Accessory Case



VIEW NOW
HELPFUL HINTS AND TIPS
Need help with your machine or your software?
You will find all the back issues of
"Through the Needle" Magazine here!
Save